After a failed business in 1992, Darren LaCroix took the stage in a Boston comedy club and bombed miserably. It was horrible. The headliner that night told him to "keep his day job."  Friends told him that his dream of making people laugh for a living was crazy and stupid. He didn't listen.  

He may have been born without a funny bone in his body, but Darren possessed the desire to learn and the willingness to fail. These were the essentials for achieving his dream. This self-proclaimed student of comedy is living proof that anything can be learned.
 
Less than nine years later, in 2001, Darren LaCroix outspoke 25,000 contestants from 14 countries to become the World Champion of Public Speaking. He did it with a very funny speech. Some said it was one of the best speeches in the history of the contest.  

Since that victory, Darren travels the world demystifying the process of creating a powerful presentation. His story has inspired audiences in 45 International cities including faraway places like Australia, Singapore, Saudi Arabia, China, Oman, Malaysia, and Taiwan with his inspirational journey from Chump to Champ. He is passionate about showing people that if you are a sponge and have the right mentors, anything is possible. 

Darren is currently the only speaker in the world who is a CSP (Certified Speaking Professional), an AS (Accredited Speaker), and a World Champion of Public Speaking. Darren always stresses, 
"Don't go for the designations to get letters after your name; do it for the professional you will become in the process." 

He is the co-host of Unforgettable Presentations podcast and also the coauthor for two books, Laugh & Get Rich and the Speaker's Edge. Through his live workshops and online programs, Darren works with presenters eager to learn what it takes to connect deeply with their audiences. As the founder of StageTimeUniversity.com he shows presenters how to be unforgettable. 
 
How well do you really listen?  Join me to learn about exceptional communications.  Uncover your truth about your opportunities to improve and prepare for success.  Some programs give you a model.  I will share with you the ability to adopt the YOU vies so you can take your career to the next level.  This is the best from advanced research with an everyday application.

Communication is not a spectator sport – come join the session if you want to learn real skills.
 
Exceptional Communications:  An Ongoing Priority

How you learn what you don't know and find new opportunities in the workplace. The work environment has never had as much opportunity for emerging leaders as it does currently.  Due to COVID, The Great Resignation, and all the related changes, you have an opportunity to accelerate your career.  Trust, relationships, and creativity are three skills necessary in any growing business today.  This session will identify how communication is essential to building stronger professional development skills and how you can increase your value to your organization. 
Learn the model for improved communications.
Learn how to help your team be more successful.
Learn how to develop your Career goals into reality.
Create a future of your own making.

Dallas Everhart received his BA and MBA from Western State College and Ph.D. from the University of Northern Colorado. His career is a blend of consulting, business owner, local government and higher education with positions in leadership, management, and finance. During his career, Dr. Everhart has consistently integrated innovative leadership and management theory with practical application to build teams, improve organizational performance, and increase employee productivity.
With degrees in business, psychology, management and education, Dallas has the unique ability to frame issues from both an individual and organizational perspective. Using both quantitative and qualitative research methods, Dallas has a successful record of identifying opportunities for public and private organizations to improve individual and team performance.
Dallas has worked as a finance director and city manager in local government, executive director in higher education, and owned and restored profitability to a multimillion-dollar business. His experience and client projects are diverse; ranging from implementing employee productivity programs in coals mines in Canada to working in city management in resort communities in Colorado including Aspen and Summit County.



Matt Meyer, DD DANNER, LLC

The Detroit Influence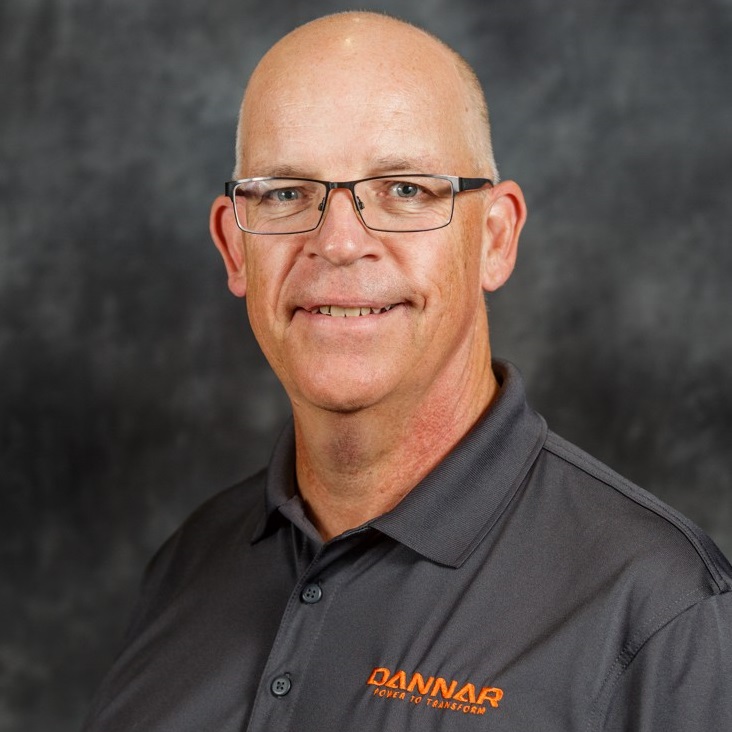 My Detroit story started in 2007 when I went to work for a Tier-1 supplier. A year later Tesla released their first commercial EV, the Roadster. Thus, my tenure in automotive paralleled the rise of the EV from those uncertain early days to where we are today. What is happening goes far beyond a "disruption."  A revolution is more like it and the best-bets suggest we're about half-way through. Where will it end? And, how will the transformation of 'on-road' vehicles impact the rest of transportation? What does it mean for 'off-road' vehicles, equipment, and fleet composition?

The changes we've seen and the changes to come go far beyond just the elimination of internal combustion. Impacts will reach the way public works is approached, the power deployed, and the tools used to get the job done.

Growing up in the north suburbs of Chicago, Matt was blessed with an opportunity to attend Rollins College in Winter Park, FL to play baseball, where he earned a degree in Economics. He also worked at the Writing Center on campus, which brought opportunities to present at national conferences on writing.

After college, Matt moved back to the Midwest to open a sports card & collectible business with his brother. At their peak, they had three retail locations and a mail order/wholesale division. The baseball strike of 1994 and the arrival of his first daughter moved Matt to the corporate world.
Matt's corporate career has spanned twenty-five years, in various markets and industries. His path eventually took him to Modineer Company out of Niles, MI, a Tier-1 automotive supplier. Matt was
responsible for their General Motors account, which became Modineer's top grossing customer during his tenure. In all, he logged nearly fifteen years in the automotive industry, starting when electrification was just a pipedream. He was able to watch EVs transform the automotive industry to where it is today. This unique perspective convinced Matt the off-road vehicle market would follow, making his decision to join DANNAR an easy one.

Matt enjoys spending time with his wife, Jodi, and two adult daughters. You may also find him on a golf course or cheering on the Fighting Irish. His favorite hours are very early Saturday mornings in his recliner with his tomcat, Bart, toiling away at the next great American novel.