FleetCon 2022

September 19-21, 2022
Rio All-Suite Hotel & Casino
Las Vegas, Nevada

Our 2022 Sponsors




 
Darren LaCroix   |   Dallas Everhart

 
---
After a failed business in 1992, Darren LaCroix took the stage in a Boston comedy club and bombed miserably. It was horrible. The headliner that night told him to "keep his day job."  Friends told him that his dream of making people laugh for a living was crazy and stupid. He didn't listen.  

He may have been born without a funny bone in his body, but Darren possessed the desire to learn and the willingness to fail. These were the essentials for achieving his dream. This self-proclaimed student of comedy is living proof that anything can be learned.
 
Less than nine years later, in 2001, Darren LaCroix outspoke 25,000 contestants from 14 countries to become the World Champion of Public Speaking. He did it with a very funny speech. Some said it was one of the best speeches in the history of the contest.  

Since that victory, Darren travels the world demystifying the process of creating a powerful presentation. His story has inspired audiences in 45 International cities including faraway places like Australia, Singapore, Saudi Arabia, China, Oman, Malaysia, and Taiwan with his inspirational journey from Chump to Champ. He is passionate about showing people that if you are a sponge and have the right mentors, anything is possible. 

Darren is currently the only speaker in the world who is a CSP (Certified Speaking Professional), an AS (Accredited Speaker), and a World Champion of Public Speaking. Darren always stresses, 
"Don't go for the designations to get letters after your name; do it for the professional you will become in the process." 

He is the co-host of Unforgettable Presentations podcast and also the coauthor for two books, Laugh & Get Rich and the Speaker's Edge. Through his live workshops and online programs, Darren works with presenters eager to learn what it takes to connect deeply with their audiences. As the founder of StageTimeUniversity.com he shows presenters how to be unforgettable. 
 
Dallas Everhart, Ph.D., MBA, Everhart + Associates

Exceptional Communications:  An Ongoing Priority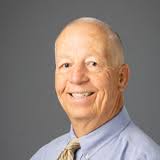 Dallas Everhart received his BA and MBA from Western State College and Ph.D. from the University of Northern Colorado. His career is a blend of consulting, business owner, local government and higher education with positions in leadership, management, and finance. During his career, Dr. Everhart has consistently integrated innovative leadership and management theory with practical application to build teams, improve organizational performance, and increase employee productivity.
With degrees in business, psychology, management and education, Dallas has the unique ability to frame issues from both an individual and organizational perspective. Using both quantitative and qualitative research methods, Dallas has a successful record of identifying opportunities for public and private organizations to improve individual and team performance.
Dallas has worked as a finance director and city manager in local government, executive director in higher education, and owned and restored profitability to a multimillion-dollar business. His experience and client projects are diverse; ranging from implementing employee productivity programs in coals mines in Canada to working in city management in resort communities in Colorado including Aspen and Summit County.
FleetCon is committed to keeping our conference as green as possible. We make an effort to provide all information electronically. We hope to limit use of excessive paper by offering electronic conference materials such as the conference schedule, speaker information, accommodation and travel information, and more. Please consider accessing information electronically before printing. We appreciate your efforts towards keeping the conference green as well!