FleetCon 2020

August 24 - 26, 2020
Embassy Suites
Loveland Hotel & Conference Center, Loveland, CO

Our 2020 Sponsors

Preconference   //   Leadership Academy
Monday, August 24, 2020
9:00 am - 3:00 pm
Dr. Dallas Everhart, Ph.D., MBA

**Please Note:  There must be a minimum of 16 registrations to hold this class.**
 
---
Preconference Session 3:  Leadership Academy 

The FleetPros Leadership Academy is a high quality, college-level, proven program that meets the emerging needs of managers and leaders.  The four-class certification program covers the most important elements of success including communications, critical thinking, teamwork (micro and macro persective) management and leadership.  It has been designed for busy working professionals who do not have to invest a considerable time commitment in order to complete.  Four classes also provide enough time to make significant and sustainable impact between classes.

The format for delivery of this program is simple:  the first class commences with this session at FleetCon 2020.  Classes two and three are delivered online in November and March.  The fourth class will be held at FleetCon 2021.

 
Class Sessions
Class Objectives

Class 1




Communications – Ongoing Priority

Models for Learning

The "You View"

High and Low Context Cultures

Lessons Learned




Critical Thinking – Ongoing Priority

Learning, Leading, Teaching lead a new outcome

Analysis – accurate perception

Evaluation – professional courage to identify options

Creativity – new outcomes




Culture – Ongoing Priority

Define Culture

Humans are Creatures of Habit

Rote Learning vs. Cognitive Learning

Creating a future of your own making

Vision and Values

 

Emerging leaders can deconstruct the model of communications

Improve your understanding of how you like to communicate

Recognize the different options that exists

Respect other people's preferences

Become a better listener

Become a better sender

Listen for the purpose of learning

 

Identify and define the steps in Critical Thinking following Bloom's taxonomy

Develop a rich and meaningful definition of critical concepts

Recognize what concepts may be similar, why they are similar and why are they different.

 

Use Critical Thinking to develop a deeper understanding of Leadership and Culture including your definition and how you use this knowledge to improve culture

Class 2




Personal Humility and Culture (We reinforce the importance of culture)

Able to undertake brutal self-assessment and achieve self-improvement

Commits to on-going learning and skill enhancement

Balance personal ambition with organizational success

Mentors successors for even greater success

Engages in succession planning

 

Understand that your perspective is a result of your own education and experience

Recognize the value of identifying where you developed your perspective and how it may be different from others.

Learn to understand others if you want to be understood

Develop skills that will encourage others to support a new future for the organization

Class 3




Innovation and Risk Taking

Inspires and rewards innovation and prudent risk-taking

Demonstrates innovation leading to creative practices, higher efficiency, and maximized effectiveness

Exhibits calculated risk-taking and develops this skill in work team

Ensures "mistakes" become "teachable moments"

Creates a learning culture where employees are encouraged to collaborate organization-wide

 

 Innovation is the sustainable implementation of creativity, leaders inspire creativity.

Leaders take risk based on preparation, knowledge, education and experience

The organizational culture allows failure as a learning experience

Inspire and support cross functional teams

 Recognize that we have two topics and they are strategically connected

Class 4 / Capstone




Exceptional Communications

Proactively, effectively, and appropriately communicates with all stakeholders

Exhibits advanced active listening skills

Practices advanced oral and written communications skills

Builds consensus through facilitation

Gives feedback kindly and receives feedback gracefully

Adapts communications style to effectively address varying situation

Ensures results-driven meetings

Constructive Relationships

Builds internal and external relationship that incorporate appropriate inclusive decision-making

Seeks ways to build bridges and ensure collaboration

Values employee participation and encourages high-performing teams

Strives to eliminate destructive behaviors in the workplace

Promptly addresses conflict through advanced conflict resolution skills

Provides ongoing performance feedback in a caring, straightforward, helpful manner

 

Use mind mapping to identify elements of Exceptional Communications

Conflict Management – TKI

Story telling

Emotional Intelligence

The cost for the program will be $1225.  This includes instruction for 4 classes - 2 of which are held at FleetCon.  Registrants are committing to attending 2 FleetCons in a row to finish the class.  No cancellations will be accepted after August 1, 2020.  No refunds will be provided after this date.  We will need a minimum of 16 signups to hold the class. 

About the instructor:
Dr. Dallas Everhart, Ph.D., MBA, Everhart + Associates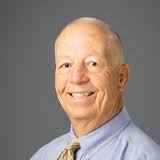 Dallas Everhart received his BA and MBA from Western State College and Ph.D. from the University of Northern Colorado. His career is a blend of consulting, business owner, local government and higher education with positions in leadership, management, and finance. During his career, Dr. Everhart has consistently integrated innovative leadership and management theory with practical application to build teams, improve organizational performance, and increase employee productivity.
With degrees in business, psychology, management and education, Dallas has the unique ability to frame issues from both an individual and organizational perspective. Using both quantitative and qualitative research methods, Dallas has a successful record of identifying opportunities for public and private organizations to improve individual and team performance.
Dallas has worked as a finance director and city manager in local government, executive director in higher education, and owned and restored profitability to a multimillion-dollar business. His experience and client projects are diverse; ranging from implementing employee productivity programs in coals mines in Canada to working in city management in resort communities in Colorado including Aspen and Summit County.
 
FleetCon is committed to keeping our conference as green as possible. We make an effort to provide all information electronically. We hope to limit use of excessive paper by offering electronic conference materials such as the conference schedule, speaker information, accommodation and travel information, and more. Please consider accessing information electronically before printing. We appreciate your efforts towards keeping the conference green as well!